Here is the continuation of my opinion of the options that came on my 991 GT3. Others have helped me develop my opinion, so maybe my comments might be of some use.
LED Headlights including PDLS $3,110: I really think these are a waste of money. Like the Front Axle Lift System, I wasn't going to get these, but I'm not disappointed I have them. I guess the main advantage for me is the cool factor of the LED surrounds. The lights look really awesome in the daylight. The actual projectors are not any better than the Xenon lights on my C2S. Anyway, they look cool and work well and that's all that really matters. I would stick with the Black PDLS if I were ordering again.
Light Design Package $510: I have absolutely no idea what this does. Maybe someone can explain it to me. This is a waste. So I get LEDs that don't work as well as light bulbs in the same place without the $510 option? I'd pass on this if I were you.
Floor Mats $0: No brainer. With 475 HP, I don't think the extra grams are going to slow me down too much.

SportDesign Steering Wheel in Leather $0: This was another thing I was so excited my car had. I didn't want a dirty looking Alcantara steering wheel. The Platinum Stitching on this one is a very nice touch in comparison to my C2S with black.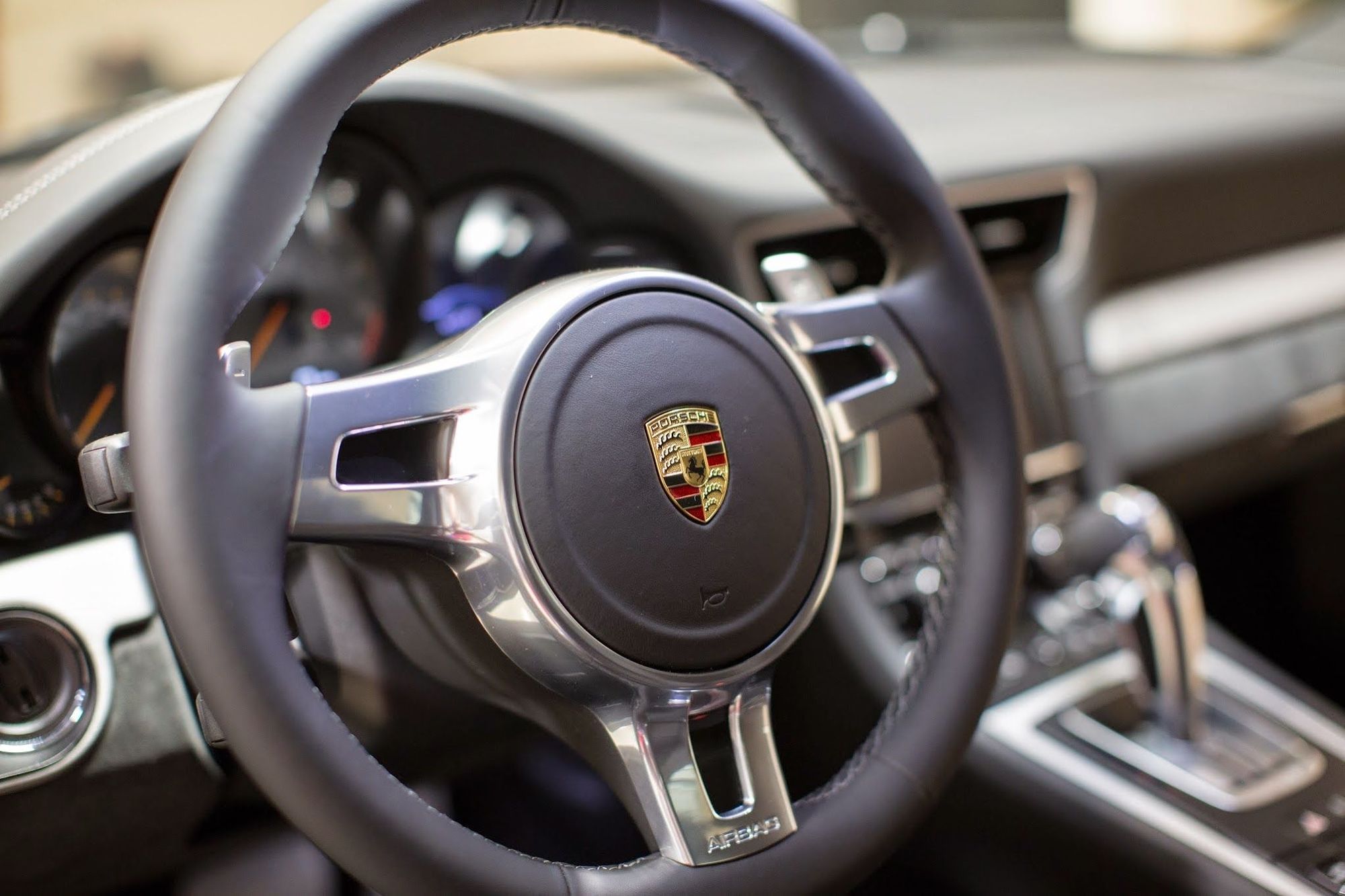 Extended Interior Package, Door Panel in Leather/Alcantara $690: I guess this was an option for 2014. I think '15s have this standard as part of the Leather Interior.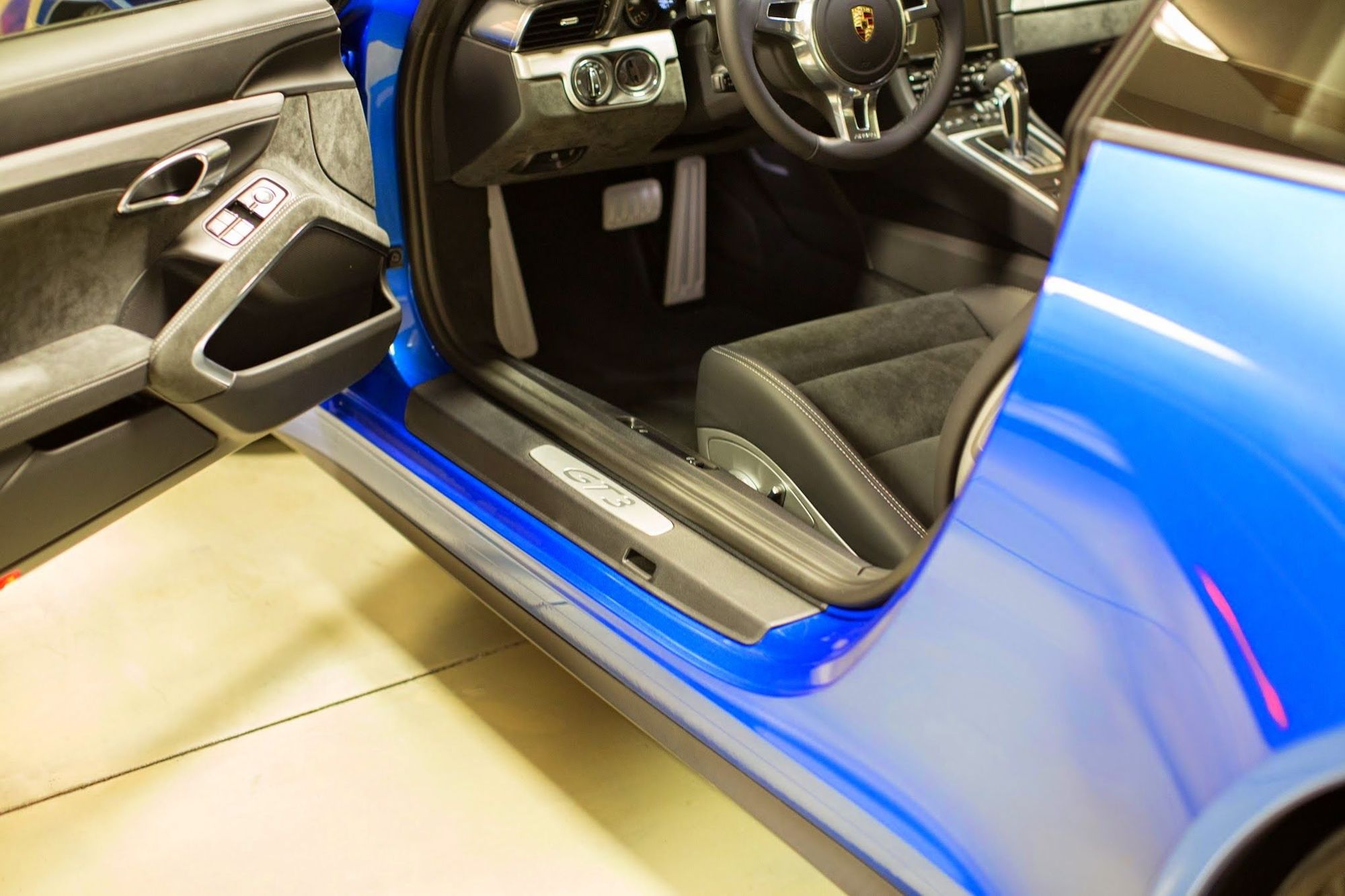 Pedals and Footrest in Aluminum $625: I would never have bought these, but they certainly add a very nice touch to the interior. They have a texture to them, so they don't get slippery like I thought they might. This is not a bad option if you are considering it.
Automatically Dimming Mirrors and Integrated Rain Sensor $690: Another waste of money for me. I always get my windows tinted, so the dimming doesn't help me. Rain sensor never seems to work the way I like, so I could live without it.
PCM $0: Another free options that is a must for me. I won't use the Navigation because it takes like a half an hour to enter a location. For a road driven car I had to have this.
Seat belts in Silver Grey $340: I'm not a huge fan of colored seat belts. I think guys get a little crazy with colors sometimes. I see it on Garage Journal all of time when guys paint their walls orange or have red and yellow floor tiles. In contrast to tacky, this is a nice little touch that I wouldn't have done, but I'm glad the guy that spec'd the car did it. Silver Grey is a nice accent without being obnoxious.
Headlight Cleaning System Covers in Exterior Color $295: Since I am allergic to chrome, I'm really happy the car has this. $295 is a bit insane, but I guess you have to pay to play.
Fuel Cap with Aluminum Look Finish $160: This, in my opinion, is junk. Faux finishes always turn me off. I guess it looks cool until you have it in your hand and realize it just plastic. Certainly not a deal breaker, but I wouldn't recommend getting this option. For $160, I'd expect real aluminum.
Options that I didn't get.
Sport Chrono Package: I was really happy the car didn't have this. The clock vibrated in my C2S. I don't mind the look of it, but I happy that it's not there. I like the way the dash looks without it. In the C2S it was a necessary option for the auto rev match and dynamic engine mounts. I'm glad the GT3 is different.
Black Wheels: I really wanted black wheels but got platinum satin. I'm actually really glad I didn't have a choice. In person the gunmetal look suits the blue better than black would.
Leave a comment