I've been talking to a lighting expert, AC SATCO from Rennlist Porsche forum, about different color temperatures, fixtures, and types of lighting. He made some suggestions and sent me some different bulbs to play with. As you might imagine, I'm all about learning new stuff.
I had recently changed from 3200K/4000K to 5000K Phillips bulbs and noticed a massive difference. AC SATCO suggested I test out some 6500K as they are closest to natural sunlight as you can get.
The first set of bulbs to try are SATCO Hygrade. These are 6500K and are the brightest of the bunch.
I had a hard time trying to capture the lights in my photos and grew too impatient with all of the bugs flying around to set-up the tripod to get a decent shot. It's a little hard to tell, but the SATCO Hygrade bulbs were noticeably brighter than the Phillips and certainly bluer. The three on the right are the 6500K.
He also sent me some Verilux 6500K bulbs that aren't as high output, but are the some of the most accurate bulbs available. These bulbs are not as bright, and were much softer to my eyes.
The last set of bulbs he sent me were LEDs that are designed to work with a normal ballast. These are much pricier but worth a try. These are 5000K.
The LEDs confirmed it for me that I prefer the 6500K bulbs, so the LEDs are out. I brought the wife out to take a peak at the difference between the brighter SATCO and softer, more accurate Verilux. We both concluded that the Verilux was the ticket.
You can see the difference here: on the right is the 5000K Phillips bulbs and the left are the Verilux. Notice the difference in the reflection on the back wall and cabinets.
I couldn't let the LEDs go to waste, so I put them in the laundry room. Notice whose in charge of the laundry. If it were me, there wouldn't be a pile laying around.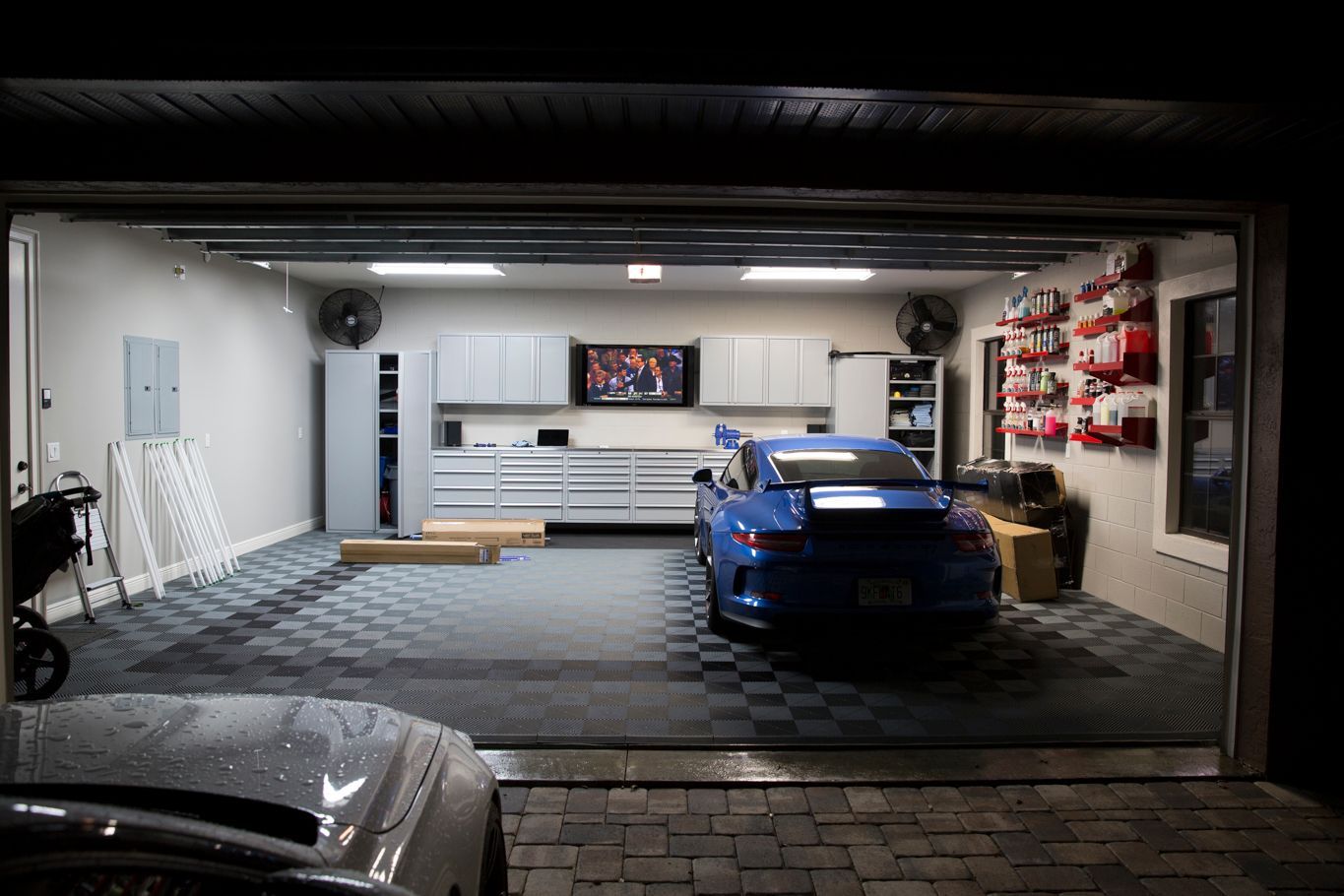 All Verilux
I'm going to add four more 6-bulbs fixtures to fill in the shadowed areas as much as I can. I think I may put them on their own switch. It may end up brighter than the sun in there with all of them on. AC SATCO suggested I not waste my money on fancy fixtures, so I'll just pick up some more of the Lithonia cheapos from Home Depot.
Thanks again to AC SATCO for all of the help and products.
---
---
Leave a comment
Comments will be approved before showing up.