All,
First let me say, I'd like to think that I've done some cool stuff in this life, but I'm certain this one takes the top spot!  We all thought it would be EPIC, and it was truly amazing!  It's been a bit of a lovefest afterward, but I would be re missed had I not thanked Mayor, Sean, and Others for coming up with and putting on this event.  We also had some amazing sponsors that were happy to get involved and helped us keep the cost down on the event (just what a bunch of guys that own GT3s need).  In all seriousness, the sponsors helped make the event what it was, and I'm grateful for that.
This is my take on the sponsorship.  To be clear, nobody asked me to do write about this.  I'm doing it on my own accord.  I really had nothing to do with them other than personally benefiting from their help.  I thought it prudent to mention them first.  Hennessy was our Title Sponsor and stepped in at the last minute to give us anything we needed.  The funny thing is that John Dissen made it out to breakfast to answer all of our inquires about bucket seat availability and GT4s.  He got me started on this whole 911 escapade by giving me my very first ride and drive in a 911 C2S.
Sean had the GMG bypass on his car.  It really does sound much different than the Sharkwerks bypass that I had.  If I were to go back to a bypass, that's the one I'd get.  I also have their RSR Rollbar that I love.  I really like the new marketing crew at GMG.  They have been on it, super responsive, and happy to help us on the forum.  They sent us some bypasses to check out and some apparel.  Too bad my efforts to get one on Mayor's car in the parking lot couldn't happen due to lack of correct tools.  You'd think a bunch of gear-heads would have metric and hex sockets in their back pockets.  Oh well, I tried. :roflmao:
Apex was amazing.  They followed us around all weekend with support.  I felt so much better knowing we had a truck and trailer with the ability to get us off the road, fixed up. and back at it should be have a minor problem.  Luckily other than a few cracked windshields and a homeless guy on the Blue Ridge Parkway that needed a jump, I don't think we had any issues!
I had personally asked Adam's if they wanted to get involved since I'm such a big fan of their detailing stuff.  They sent me a bunch of detailing spray and waterless wash for the guys to test out.
Our name badges were really serious thanks to 10/10ths.  Without them I would have never remembered anyone's name.  I felt like I was at a major corporate event.
Alright, enough gushing and onto my take on the event.
Preparation
I wasn't sure I was going to be able to fit a change of clothes with all of the detailing stuff and camera equipment.  Surprisingly I was able to squeeze it all in the car with ease.  I will say the car felt much faster the second day when I left all of that crap in my hotel room.
I decided to take I-75 up, so I taped up the car.  After this trip I'm starting to second guess my stance on clear film.
My dad came along for the ride.  He actually drove most of the way up since I'd be thrashing the GA/NC/TN mountains the following two days.  We arrived in ATL safe and sound.  This car really is pretty comfy even on a 6+ hour ride.
Arrival in North Atlanta
We grabbed lunch and set out to find a place to remove the tape and wash the car.  Although it wasn't very dirty, I figured I brought all of this crap, so I might as well use it.  This is the first car wash I'd been to in a LONG time.  There was a crowd drawn to the car wondering why it was all taped up.  They were adamant about running it through their "touchless wash."  I figured you guys would get a kick out that.  Instead he saw my bucket and brought me a regular hose!  Now we're talking.  Oh, and they had a blower to blow the car off.  This was starting out just right!
Next up it was time to take a quick nap at the hotel before the BBQ on Thursday night.  Just as I thought, there were a few already at the hotel.
Now was the BBQ.  Because of my YouTube "fame" and my reputation of being a meticulous maniac, I was nominated to lead to the park.  Of course, I got us lost.  But it wasn't my fault, I took us straight to the GPS location.  Oh well…I lost a few points of street cred that night.
I handed out the Adam's stuff to get that "weight" out of my car.
Breakfast
We had breakfast at a really cool place a few minutes from the hotel in Buford, 401wheels.com.  Somehow it was assumed that I would be one of the four parked inside.  Despite what you many think, I normally like to fade into the background, but I wasn't passing up on this one.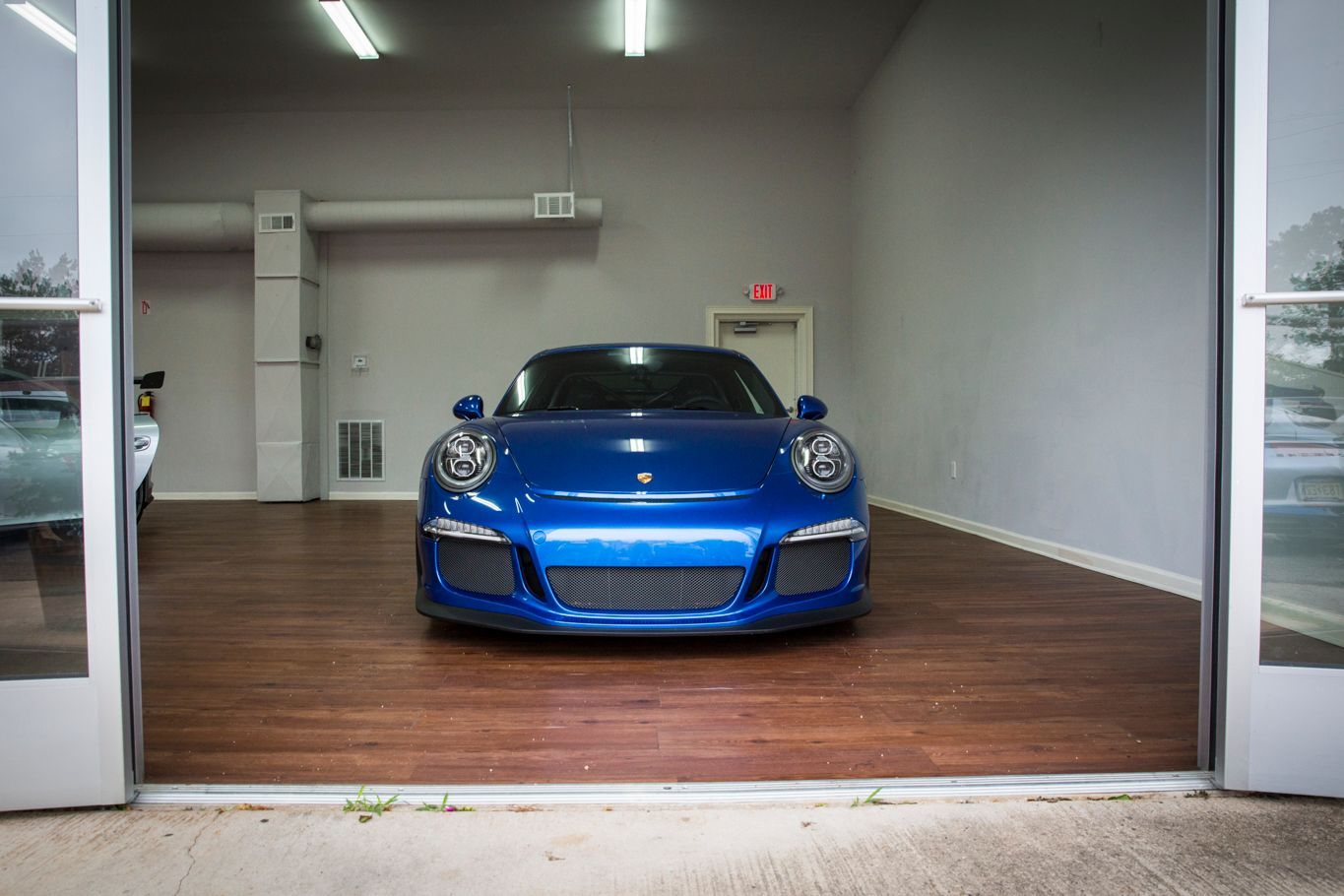 Now It's On!
Rather than type out a massive novel explaining the whole event, it was easier for me to make a video.  There are a bunch of Sapphire Blue (me) centric photos as well.
Other Photos
The rest are the photos I downloaded from the photographer, Chad.